Nationally recognized for superior patient care
Staten Island University Hospital was nationally recognized for specialty care on U.S. News & World Report's 2019-20 Best Hospitals rankings. We're proud to be among the top 25 highest ranked medical centers in the New York metropolitan area and the state.
Learn more
Two campuses, one mission—caring for you
Staten Island University Hospital began as a one-room infirmary more than 150 years ago, but we've grown to become a 668-bed teaching hospital that spans two campuses. As part of Northwell Health, we have access to vast resources and services, while remaining firmly committed to serving the needs of our local community.
Our 17-acre North campus houses Staten Island's most modern emergency department, a state-of-the-art education center, and a medical arts pavilion. Our South campus boasts its own emergency department and offers a range of specialty programs, including geriatric psychiatry, behavioral health and substance abuse services.
At Staten Island University Hospital, we take great pride in the care we offer and the work we do to teach and train—we're always seeking out new and better ways to prevent and treat disease.
The latest news from Staten Island University Hospital
View more articles

View more articles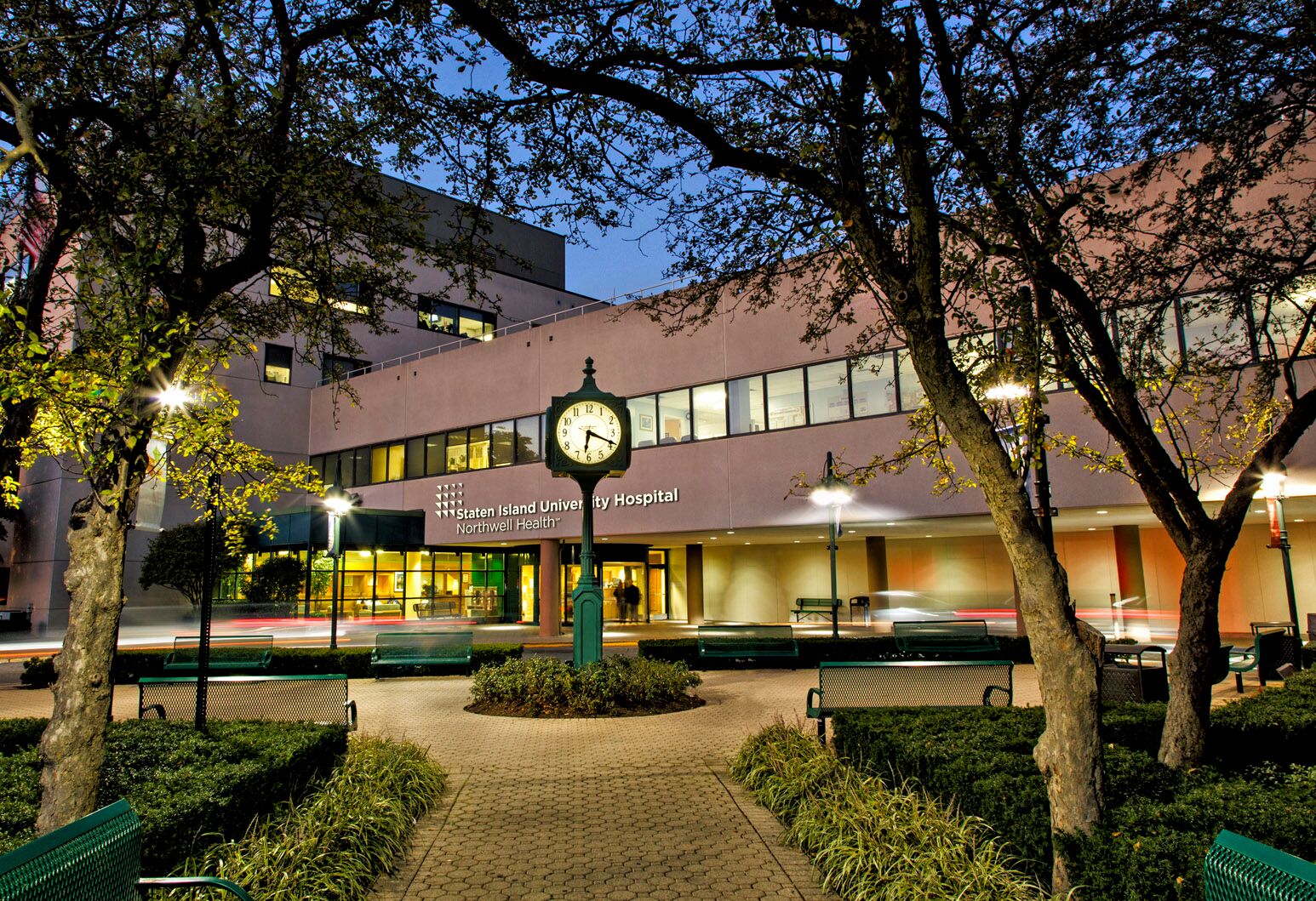 Mark Jarrett, MD, comments in the Staten island Advance about abiding by CDC guidelines for candida auris.
Ramadan Sainovski and Amy Smith talk to the Staten Island Advance about the Sexual Assault Nurse Examiner program.
Adi Davidov, MD, tells the Associated Press that he's referred many patients to ancupuncture for various pain syndromes.
Timothy Sullivan, MD, comments in this New York Times story.