We see heart health differently
Augusta's back in the driver's seat, thanks to the TAVR program at Staten Island University Hospital.
Read Augusta's story
Your heart deserves the very best care
Advanced, personalized cardiovascular care close to home
At the Heart Institute, we specialize in leading-edge techniques and procedures across many cardiac services. In fact, Staten Island University Hospital received the highest possible rating (3-star) for coronary artery bypass graft (CABG) surgery by the Society of Thoracic Surgeons.
Turn to us for the most progressive cardiac diagnostics, treatment, postsurgical outpatient care and cardiac prevention programs.
We've been ranked for high performance in our specialty for 2019-20 by U.S. News & World Report. We're proud to be recognized for the exceptional care we provide every day.
Learn more
Cardiology & abnormal heart rhythms
The latest Heart Institute news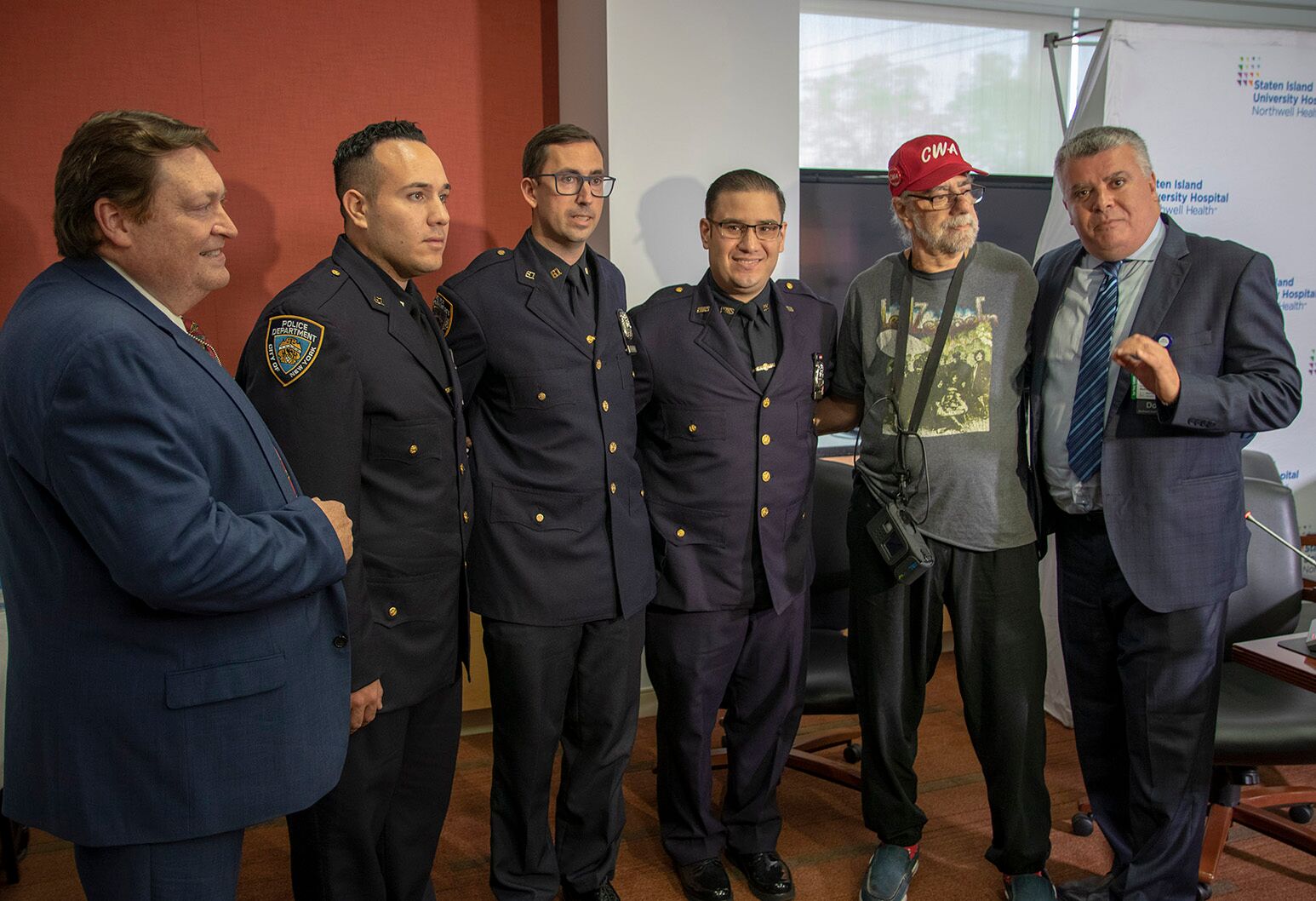 Staten Island man thanks the cardiac team at Staten Island University Hospital, along with off-duty NYPD officers who gave life-saving aid during a heart attack.
Lenox Hill Hospital, Long Island Jewish Medical Center have among the state's best outcomes for certain types of open-heart surgery, according to a newly released state Department of Health report.
WedMD discusses the Rolling Stones singer's potential treatments with Mohammed Imam, MD.
Northwell Health sends medical mission to Dalit community in India to assess needs with the hope of developing a lasting partnership.
How well do you know your heart?
Take our free two-minute risk assessment and learn if you have a slight, moderate or high risk for heart disease. You'll be asked about things like family history, cholesterol profile, weight, high blood pressure and previous heart attacks.
Take our heart HRA